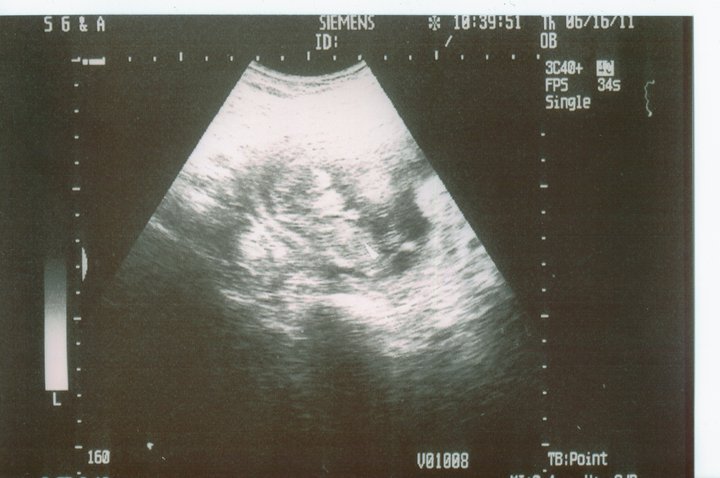 Yes, you read that correctly, my wife and I are expecting our very first baby!
We've known about this for a little while now, but we wanted to wait until we had the first ultrasound performed before making an announcement, to verify that everything was okay. We also wanted to tell both of our entire families in person first before making it public. The ultrasound you see above* was taken Thursday, June 16, 2011. It was an amazing feeling, seeing our baby and hearing its heart beating for the very first time.
My wife is 13 weeks along now, and the delivery date is expected to happen around the end of December or beginning of January. We are unbelievably excited and can't wait until to find out if it's a boy or a girl (which should be around July/August). And yes, we already have names picked out, but we're keeping tight-lipped about all of that until we know for sure what it is ;)
Now the preparations will begin as we get the nursery ready and stock up on supplies in the coming months. Wish us luck, everyone!
*If you can't tell right away where the baby is in the above ultrasound, it's the small monkey-shaped figure in the upper-middle, facing right, looking almost like they're lounging back to the left. The curved black area on the right side is where their umbilical cord would be.